Safeguarding and Promoting the Welfare of Children
The safeguarding agenda requires us all to think pro-actively and consider what we can do to prevent and promote the welfare of children, as well as to protect children.
The diagram shows some of the key areas which are integral parts of 'Safeguarding and Promoting Welfare' in and for schools and educational settings.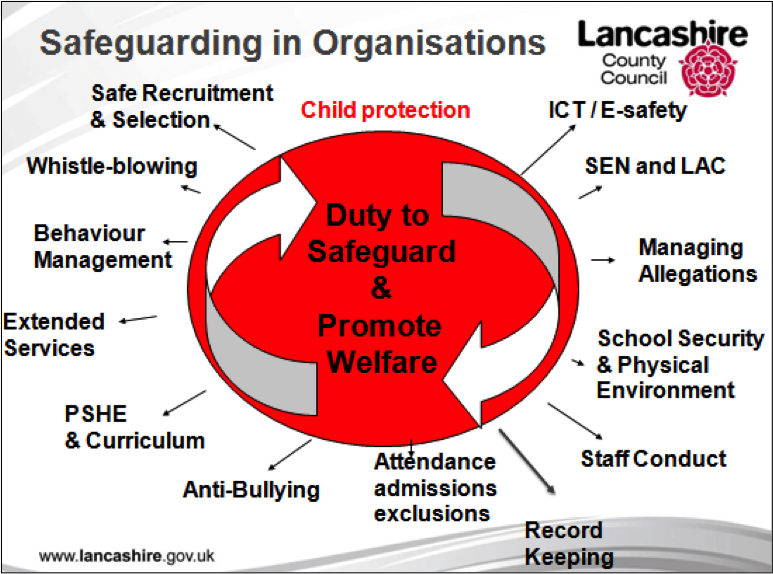 Westgate Primary School Safeguarding Children Statement
At Westgate Primary School the safety and welfare of all children is of paramount importance. Parents send their children to school each day with the expectation that school provides a secure environment in which their children can flourish. Westgate Primary School therefore has to ensure that this expectation becomes reality. In order to do this a wide range of measures are put in place.
The government published the statutory guidance 'Keeping Children Safe in Education' (September 2016) and the statutory guidance on inter-agency working 'Working Together to Safeguard Children' (March 2015).
Westgate Primary School has used this in formulating its own safeguarding statement.
If you would like to discuss anything relating to safeguarding or child protection, please contact one of our Designated Safeguarding Leads via the school office, or using the work mobile
Heather Fowler Designated Safeguarding Lead
Email: h.fowler@westgatesch.com
Tel: 01524 832747/07487648065
Vicky Hodgson Deputy Designated Safeguarding Lead
Email: v.hodgson@westgatesch.com
Steve Robinson Back-up Designated Safeguarding Lead
Email: head@westgatesch.com
Jane Henderson Back-up Designated Safeguarding Lead
Email: dephead@westgatesch.com
Keeping Children Safe In Education
Guidance On Safer Working Practice
Working Together To Safeguard Children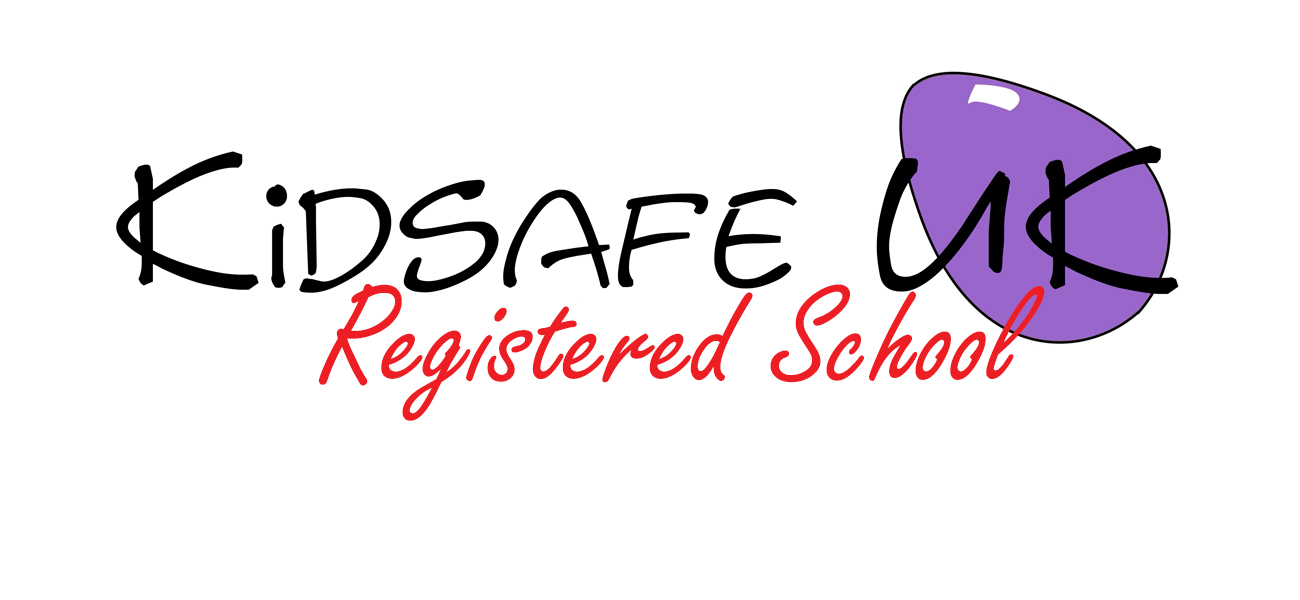 Kidsafe UK Programme
We are a proud Kidsafe UK school, and have recently been given Beacon School status. We deliver the Kidsafe UK programme to all our pupils from Foundation Stage though to Year 6. This means children are able to learn skills to empower themselves to keep safe from all forms of abuse in a non-innocence shattering way.
We have three trained Kidsafe UK tutors in school who deliver the 5 week programme and offer pastoral support for any child wishing to discuss any 'yukky feelings' and act as named 'trusted grown-ups' in school. Any concerns relating to a child at risk of harm would be acted on by the Designated Safeguarding Lead in school, as outlined in our Child Protection Policy.
As part of our emphasis on prevention and empowerment we regularly run parent workshops to offer information on our work in school on safeguarding and how parents can link into this at home.
Cyber-bullying and E-Safety are also hot topics that Kidsafe UK covers through its specialist programme. Parent workshops are also offered as part of Safer Internet Day every year.
By being a Kidsafe UK registered school we send a very clear message that we will not tolerate any form of abuse. We feel the work of the charity in how it supports our children in school is invaluable, and we welcome any further questions from parents regarding this.
For more information, please visit: