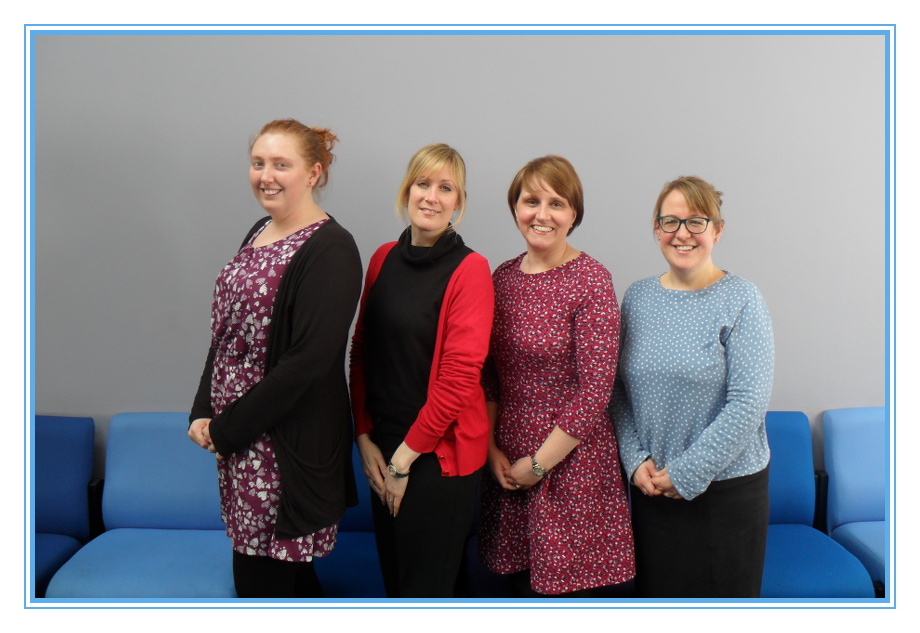 Westgate Primary School
Reception Newsletter
8th October 2018
Dear Parents and Carers,
We have another busy week in Reception and we can't believe we are at the start of October already! Thank you to all those parents who were able to attend the phonics workshops with Mrs Parkinson. We hope you learnt lots and enjoyed yourselves. We will be holding further phonics workshops later in the year.
This week we are going on an adventure with a brown bear to find out what he sees.
This week we are:
reading and enjoying the story 'Brown Bear, Brown Bear.'
thinking about our favourite animals and what colour they are.
making our own version of 'Brown Bear, Brown Bear' with animals of our choosing. We might have red elephants and purple mice in our book!
recognising and naming numbers to 10 and beyond.
ordering numbers to 10
learning about the value of '4 and 5' and counting out various objects as well as adding to our 'Number gardens'
At home you could:
count to ten and beyond.
order numbers to ten and practise writing them. Can you make your own number line?
re-tell the story 'Brown Bear, Brown Bear.' Can your child remember all the animals?
visit the school library, there are a huge range of books to read and enjoy
practise forming numbers correctly
Our challenge this week is building on last week's challenge and is to zip up/fasten our coats. This is especially important as the weather is definitely getting cooler and wetter!!!
If you complete the activity on the back of the sheet, your child will receive a sticker in school. Please also remember to give any letter/slips to Mrs Olde or Mrs Kear on the door each morning as we often find such things buried in book bags much later in the week.
You should now have received your child's reading book, record and game. Your child's school reading book and game MUST be in their book bag each day. This ensures they are changed regularly. You need to make sure you are reading with your child at least 3 times a week and that you sign their record book after each time.
We will be hosting a reading drop in afternoon on Tuesday 9th October at 2:30pm where you will be able to come in and ask any questions you may have.
Thank you for your continued support.
Mrs Livingstone, Mrs Atkinson, Mrs Charnley, Mrs Ronayne and Mrs Westworth
Dear Parents
Don't forget we have our reading afternoon drop in on Tuesday 9th at 2:30pm. Reading is a huge part of your child's learning journey at school and we want to make sure we are working together to ensure your child's success. This will be a time for you to ask any questions about reading at Westgate and how it works. Alongside this we want to take the opportunity to remind you to make sure you are reading with your child at least 3 times a week.
This week we will be:
sharing and enjoying another Nick Butterworth story 'The Hedgehog's Balloon'
writing about the hedgehog and what happened to him in the story and trying to use the tricky words we have just learnt
looking at the number 3, thinking about its value, counting groups of 8 and forming it correctly
strengthening our hands everyday by joining in with 'Dough Disco'
practising rolling in PE just like the hedgehog in the story
going on an Autumn walk around the school grounds looking for signs of Autumn
listening to the Autumn carpet story and singing Autumn songs such as 'Dingle Dangle scarecrow'
At home you could:
make an Autumn collage using leaves, acorns and conkers
practise counting objects carefully and saying or writing the correct numeral to match
use playdough to practise stretching, squashing and squeezing it
sing some of the Autumn songs we have learnt at school
This week our class challenge is to say please and thank you. Please encourage your child to always use their manners when talking to anyone in school.
Thank you very much to all parents who have sent emails to us, if you haven't already please try and send us one. Emails are a great link to home, we use them to show the rest of the class what you have been up to at home and any achievements your child has made. Your child will receive a diamond in the jar if we show their email.
Please remember to make sure that your child's PE bag is on their peg every day as we are now beginning to get changed for PE lessons. A reminder that earrings are not to be worn on PE days. Mrs Charnley/Mrs Ronanye's PE day is Thursday, Miss Atkinson's is Tuesday and Mrs Livingstone/Mrs Westworth's is Friday. If you could practise getting dressed and undressed at home it would really help us in school.
Mrs Livingstone, Mrs Atkinson, Mrs Charnley, Mrs Ronayne and Mrs Westworth
Below is the spelling plan for your children to learn, please click to open or download