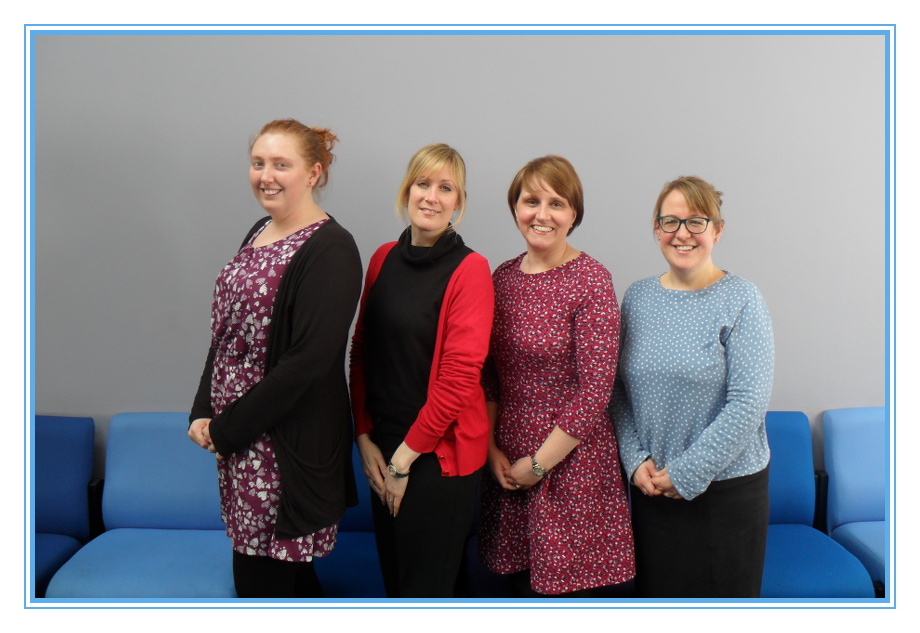 Westgate Primary School
Reception Newsletter
19th November 2018
Dear Parents and Carers,
Some people think there is no such thing as a Gruffalo, but this week Reception is going on a hunt for him! We are going on a journey with the mouse through the deep dark wood to see if we can spot the Gruffalo's knobbly knees and turned out toes and the poisonous wart at the end of his nose!
This week we are:
reading and enjoying the story, 'The Gruffalo.'
thinking about words to describe the Gruffalo and writing a WANTED poster to help us find him.
writing speech bubbles to go with the characters from the story.
labeling features of the mouse from the story.
looking at the number 8 – how to write it, finding it on a number line and the different ways to make 8.
starting a new handwriting programme called 'Squiggle while you Wiggle' to help us write letters and improve our hand strength
At home you could:
re-tell the story 'The Gruffalo'.
describe the Gruffalo to an adult. What does he have all over his back and what colour are his eyes?
make Gruffalo crumble!
look at the vocabulary sheet to this week's story 'The Gruffalo' and encourage your child to use the words in the correct context.
Please make sure you practice your child's reading game with them, as well as reading their book. Both are important and support one another with your childs learning. The games help improve their phonic skills such as blending and segmenting.
As the weather gets colder, please could all children have a thick warm coat and bring a hat, scarf and gloves into school. Please make sure that these things are clearly named as they tend to get lost very easily. Linked to this, our challenge this week is to zip our own coats up. Please encourage your child to do this independently whenever possible.
Don't forget school is closed for a Teacher Training day this Friday (23rd November.)
Kind Regards
Thank you for all your support
Mrs Livingstone, Mrs Atkinson, Mrs Charnley, Mrs Ronanye and Mrs Westworth
Dear Parents
Don't forget we have our reading afternoon drop in on Tuesday 9th at 2:30pm. Reading is a huge part of your child's learning journey at school and we want to make sure we are working together to ensure your child's success. This will be a time for you to ask any questions about reading at Westgate and how it works. Alongside this we want to take the opportunity to remind you to make sure you are reading with your child at least 3 times a week.
This week we will be:
sharing and enjoying another Nick Butterworth story 'The Hedgehog's Balloon'
writing about the hedgehog and what happened to him in the story and trying to use the tricky words we have just learnt
looking at the number 3, thinking about its value, counting groups of 8 and forming it correctly
strengthening our hands everyday by joining in with 'Dough Disco'
practising rolling in PE just like the hedgehog in the story
going on an Autumn walk around the school grounds looking for signs of Autumn
listening to the Autumn carpet story and singing Autumn songs such as 'Dingle Dangle scarecrow'
At home you could:
make an Autumn collage using leaves, acorns and conkers
practise counting objects carefully and saying or writing the correct numeral to match
use playdough to practise stretching, squashing and squeezing it
sing some of the Autumn songs we have learnt at school
This week our class challenge is to say please and thank you. Please encourage your child to always use their manners when talking to anyone in school.
Thank you very much to all parents who have sent emails to us, if you haven't already please try and send us one. Emails are a great link to home, we use them to show the rest of the class what you have been up to at home and any achievements your child has made. Your child will receive a diamond in the jar if we show their email.
Please remember to make sure that your child's PE bag is on their peg every day as we are now beginning to get changed for PE lessons. A reminder that earrings are not to be worn on PE days. Mrs Charnley/Mrs Ronanye's PE day is Thursday, Miss Atkinson's is Tuesday and Mrs Livingstone/Mrs Westworth's is Friday. If you could practise getting dressed and undressed at home it would really help us in school.
Mrs Livingstone, Mrs Atkinson, Mrs Charnley, Mrs Ronayne and Mrs Westworth
Below is the spelling plan for your children to learn, please click to open or download